This looks like a move on the chess board, but it's yet to be seen whether it's a good move or not. The TT believes that it's posturing. KGS
NOTE: Back channel sources tell the TT that : "What I understand about the '67 lines situation is this — there have been discrete negotiations to try to get talks restarted and convince the Pals to drop UDI. Part of this deal included language on borders that was a mix of '67 lines and the '04 Bush-Sharon letter. Nothing blockbuster. But the deal also required Pals to recognize Israel as a Jewish state, which they rejected. So it fell apart, and that's where things stand. "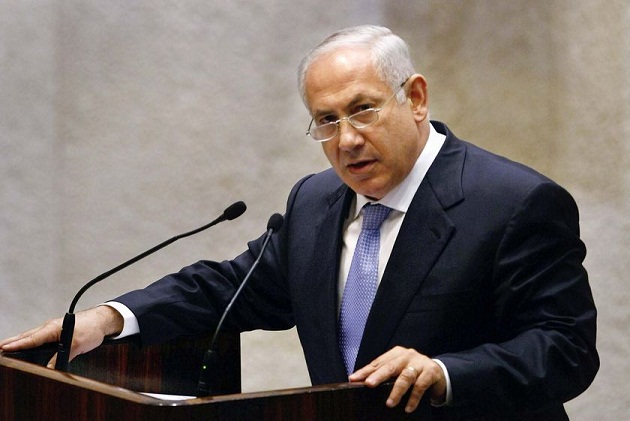 Official: Israel PM ready to discuss border 'package'
By REUTERS
08/02/2011 04:20
Suggests PM has signaled readiness to renew talks frozen since last year in anticipation of Palestinian statehood bid.
JERUSALEM – Israel has told Middle East power brokers it was ready to discuss a proposed package on borders with Palestinians to help Western powers revive stalled peace talks, an Israeli official said on Monday.
The official denied reports by Israeli and other media outlets that Prime Minister Benjamin Netanyahu had backed down from an earlier rejection of US President BarackObama's proposal to negotiate a pullback to 1967 lines.
But he suggested Netanyahu had signaled a new readiness to aid last-ditch US and European efforts to renew talks frozen since last year in anticipation of a Palestinian threat to seek a unilateral United Nations mandate for statehood in September.
Israeli and Western leaders have been concerned that any one-sided step could trigger new violence after months of calm, given the spreading unrest in the Arab world and recent calls by some Palestinians for protests to accompany any statehood bid.
"In order to restart the Israeli-Palestinian peace talks and facilitate the restarting of direct talks, Israel has been willing to accept a package that includes a formula on borders," the official told Reuters, speaking on condition of anonymity.
Such a package could include borders "that would be difficult for Israel to accept," the official said, adding that "a part of the package would mean being recognized as a Jewish state," a demand thus far rejected by Palestinian leaders.
Israel Radio and a television station reported that Netanyahu had agreed to negotiate a possible withdrawal to a frontier from before a war in 1967 when Israel captured West Bank land where Palestinians seek to build a state.