He could have chosen the animal rights movement.
According to this criminal psychologist, the Norwegian murderer, Anders Breivik, only used ideologies to achieve his own stardom, this is a mighty big difference. He's a terrorist for what he did, but it's more along the lines of criminality, not classical terrorist (political) motives, even though he spouted them.
He used the ideology of the anti-Islamization movement in order to grace the tabloids with his name to satisfy his criminal narcissistic psyche, it's the main reason why he cared little for the extreme damage he would certainly cause the movement he claimed (still does) to care about. He's a narcissistic psychotic. It wasn't about the ideology, it was about himself.
Thanks to Vlad for the heads up on the interview.
NOTE: The fool media and self anointed elites never cease to amaze. In spite of all of the Founding Fathers being right in both words and deed (in this case Thomas Jefferson) none could ever be held responsible for a gunman murdering 67 people in a socialist 'youth camp' in Norway, just because he claims some inspiration from their writings. KGS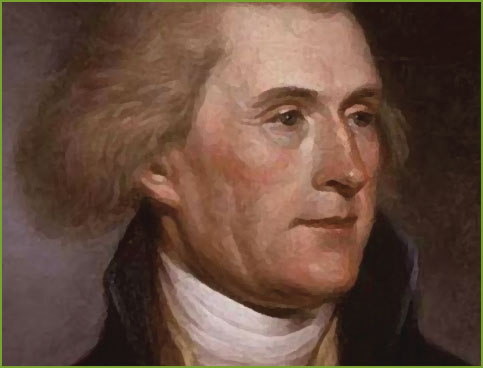 I'M NOT RESPONSIBLE FOR THE ACTIONS OF THIS MURDERER, ANY MORE THAN FJORDMAN IS!
NOTE: Nor would I blame, J.D.Salinger, author of The Catcher in the Rye, for Mark David Chapman's shooting of John Lennon,  Robert John Bardo's shooting of Rebecca Schaeffer, and John Hinckley, Jr.'s assassination attempt on Ronald Reagan.