And to think that Barrosa, the unelected debutant, has the nerve to demand the saving of the EU, one of the most corrupt, in not the corrupt western institutions after the UN, all on the backs of the taxpayers that have been sucked into this leviathan from day one. The whole institution was built on a pack of lies and deceit, and needs to be dissolved. KGS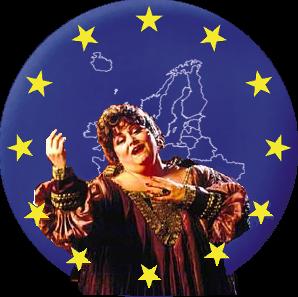 Euro reaches eleventh hour as Angela Merkel and Nicolas Sarkozy hold crisis talks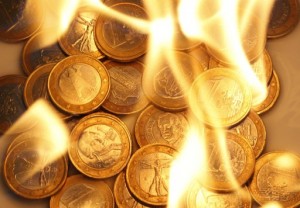 Angela Merkel and Nicolas Sarkozy held crisis talks in Berlin amid warnings that a failure to break the debt crisis deadlock within 24 hours would send shockwaves around the global economy.
Early on Thursday morning, after seven hours of talks, Germany and France reached a common position on a second bailout of Greece but details of the the accord were not revealed.
The German chancellor and the French president had been barraged with pleas from political and financial leaders to reach an agreement – or risk the collapse of the single currency.
The accord between the two most powerful states in the eurozone will now be presented to the crisis summit in Brussels on Thursday of all 17 leaders of the bloc, described as the "last chance saloon" for the euro project.
Mr Sarkozy decided to travel to Berlin after the pair repeatedly failed to agree on how to get private bondholders to share the costs of a new €115bn (£101bn) bail-out for Greece.
Jose Manuel Barroso, the president of the European Commission, said: "Nobody should be under any illusion: the situation is very serious. It requires a response. Otherwise the negative consequences will be felt in all the corners of Europe and beyond."
In a rare outburst, Mr Barroso, accused European leaders of endangering "a strong single market and a strong euro".
"That is what is at stake. That is why we must provide a solution tomorrow. I believe now is the time to decide," he said. "Leaders need to come to the table saying what they can do and what they want to do and what they will do. Not what they can't do and won't do."