This is just one case in a long line of many. KGS
H/T: Reinhard
Two rape cases in Oslo tonight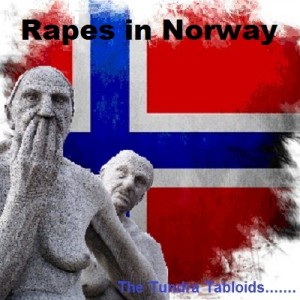 (Dagbladet): Two asylum seekers are detained by police after a rape and attempted rape in Oslo last night.
– We work with two different cases.The first is a rape that allegedly took place at the Parliament around 02.30 am last night, said duty manager at the crime guard in the Oslo police, Ole Petter Jacobsen, told Dagbladet.
Witnesses contacted police after watching the incident.
The alleged offender, an asylum seeker in his teens, has been arrested and is currently under questioning by police.
Approximately at 02.00 was the police the message about an attempted rape at a party somewhere else in Oslo. Rape trial was averted by other partygoers.
An asylum seeker in 20-years has been arrested in this case.

Police believe yet that either the rape or rape attempt, have no connection with any of the other rapes in Oslo earlier this summer.
Source: Dagbladet