The EU is run by a bunch of feckless, no good statist bureaucrats who just can't cut their ties with totalitarians, because they are similar in mind and deed. The 'rebels' are as totalitarian as the former regime and do not deserver any recognition whatsoever. KGS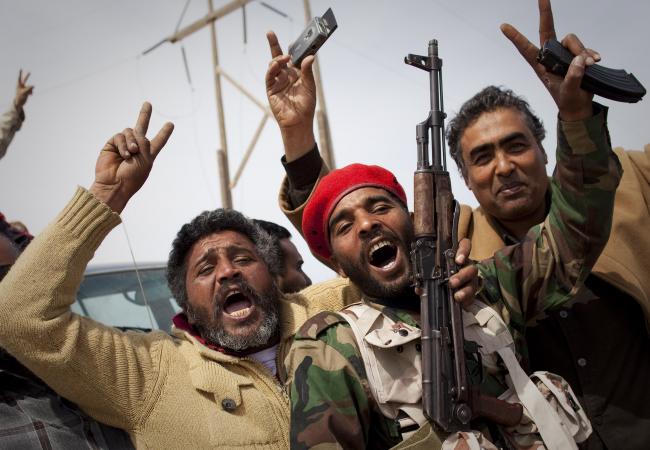 EU recognizes Libyan rebel council, offers its support
The leader of the Libyan rebel council has been received by EU and NATO leaders as the legitimate representative of the Libyan people. The Libyan delegation are on a two-day visit to Brussels. A delegation of Libyan rebels, led by the leader of the National Transitional Council (NTC), has met with NATO and EU officials to discuss the ongoing situation in Libya.
For a long time, European governments treated the NTC with caution, as they did not know what it was or what its members wanted. However, the NTC has now been recognized by several countries as the only legitimate representative of the Libyan people, and in recognition of this, its leader Mahmoud Jibril was received in Brussels on Wednesday.
Jibril held talks with NATO Secretary-General Anders Fogh Rasmussen at NATO headquarters, and Rasmussen expressed the importantance of the visit. "They [the NTC] have a great responsibility for the smooth transition to a democratic and inclusive future in Libya," said Rasmussen.