This is indeed a farce of Kafkaesque proportions, it typifies the mindset of the self anointed ruling elite. KGS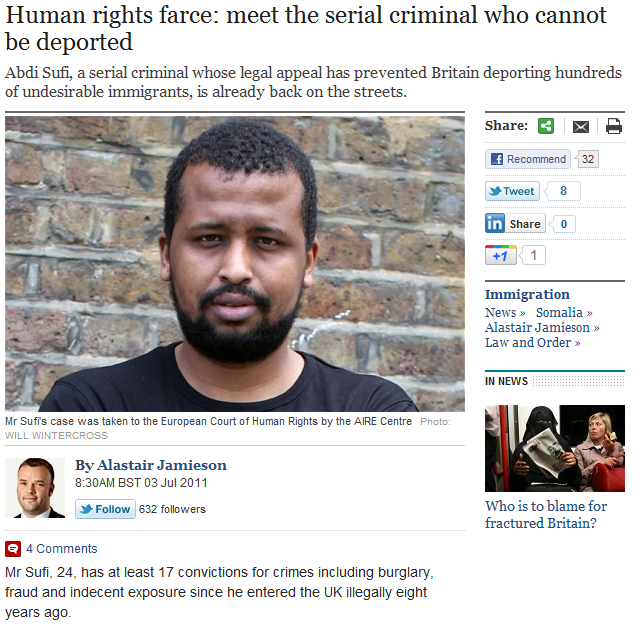 But an attempt by the Home Office to send him back to his homeland of Somalia has been thwarted by judges in Strasbourg, who ruled last week that he would face the risk of inhumane treatment if he was returned. He is now living freely in London.
The ruling in the key test case means that more than 200 further Somalis appealing against deportation, most of them convicted criminals, will be able to remain in Britain.
Critics say the ruling illustrates how human rights legislation is being exploited by lawyers and foreign criminals to make a mockery of British justice.
Sufi's case was taken to the European Court of Human Rights by the AIRE Centre, a legal advice body which has received funding from the Equality and Human Rights Commission and the European Commission. Because the Home Office lost, both sides' costs will be paid by British taxpayers.