Saudi Arabia, the place where one can still visit the 7th century and not be in a museum.
Fartwas are issued by fundamustard clerics all the time, they offer a window into the mind and soul of the Mohammedan. They are either accepted by the other clerics or are matched in turn by competing fartwas, but the thing is, no other fartwa has the power to annul the other. So no matter how insane the fartwa, they'll exist in the minds of the devoted followers. KGS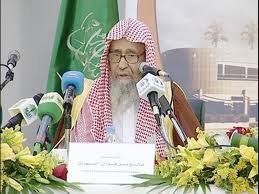 In Saudi Arabia, Renewed Discussion On Fatwa Permitting The Killing Of Coworkers Who Do Not Pray
MEMRI: A 2009 fatwa by Saudi Sheikh Saleh Al-Fawzan, which permits an employee to kill his coworker if he does not pray, has reappeared in discussion on Internet message boards and social networks. Extremist fatwas such as this raise the question of whether they should be issued by individual clerics, or by groups of clerics such as the Saudi Association of Senior Clerics – Saudi Arabia's official religious institution.
Source: Alarabiya.net, June 28, 2011.