The Left should be ashamed of themselves, but how much you want to bet that they won't be?
The Tundra Tabloids has called this a pro-Hamas event from the git-go, and it is. Anyone who participates in this Flotilla2 event, is aiding and abetting the genocide promoting, fundamustard supremacist terrorist regime of the Hamas. There is just no way of getting around that fact. KGS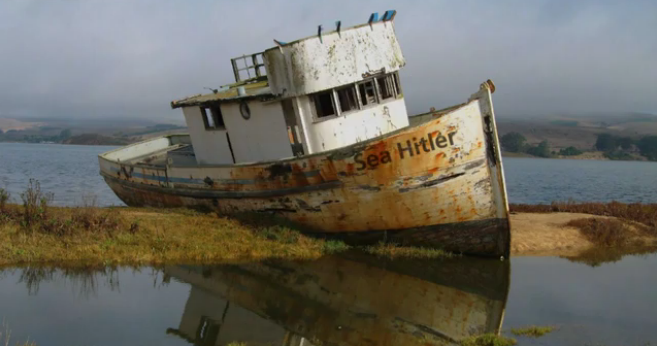 'Hamas leader is brain behind Dutch flotilla'
By JPOST.COM STAFF
06/30/2011 18:08
Hamas leader from Holland Amin Abu Rashid has been seen in recent days training with a Gaza-bound flotilla crew in Greece, according to a report by Dutch newspaper De Telegraaf on Thursday.
Rashid, described as the "brain" behind the flotilla, helped arrange the purchasing of the Dutch boat expected to be used in the expedition, De Telegraaf reported.
Rashid also allegedly organized the majority of the funding for the flotilla, the report said.
The participation of a Hamas member in the Gaza-bound flotilla proves that the flotilladoes not have humanitarian intent, but is actually a provocation and a terror operation, Public Affairs and Diplomacy Minister Yuli Edelstein said in response to the report.
"The participation of Hamas member Amin Abu Rashid in the flotilla, who is known for fundraising money for Hamas terror operations, is clear proof that this is not a humanitarian flotilla, but a provocation and a terror operation in disguise of a flotilla,"Edelstein said.