Yes, he really did say it. KGS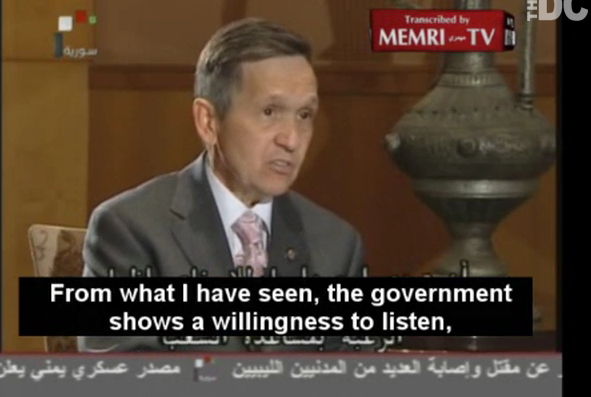 Breitbart: The Daily Caller: Despite Ohio Democratic Rep. Dennis Kucinich saying a Syrian media report "mischaracterized" a press conference he gave while on a "fact-finding" trip to Syria, video footage of an interview he gave on Syrian television while in Syria clearly shows Kucinich being deferential to and even laudatory of Syrian dictator Bashar al-Assad.
In an exclusive video obtained by The Daily Caller, Kucinich openly praises Assad, whose regime has reportedly killed over 1,300 demonstrators and injured many more since protests against the dictatorship began earlier this year.