Mark the TT's words, the Greeks will in fact default, and return to the Drachma. KGS
Athens burns in riots: Protests explode as Greek MPs debate EU's call for £25bn in cuts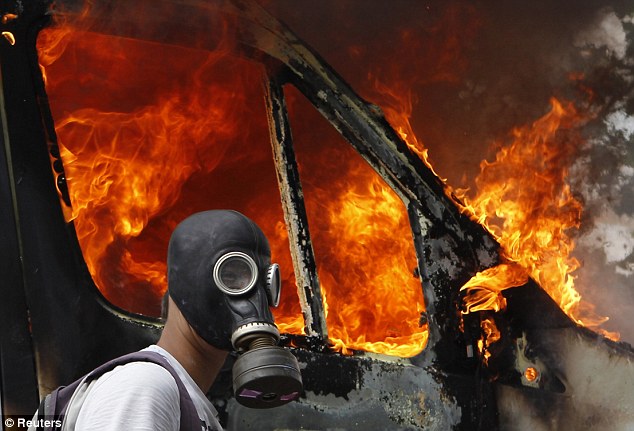 48-hour strike sees airports and ports grind to a halt

Crucial vote on Greek austerity measures will take place today

Police fire tear gas after clashes with protesters in Athens
By DAVID WILLIAMS and CHRISTINE PIROVOLAKIS
Last updated at 1:40 AM on 29th June 2011
Riot police fought running battles with hooded youths in Athens yesterday as tens of thousands of protesters took to the streets against tough  austerity measures.
Parts of the Greek capital were ablaze and dozens were injured as youths hurled rocks, bricks and petrol bombs at police, who responded with baton charges and tear gas.
Last night protesters, taking part in a two-day national strike, were on the streets again.