But they pass themselves off as 'peace activists' !
And we're supposed to feel sorry for these supporters of the fundamustard, genocide promoting Hamas? Nope. KGS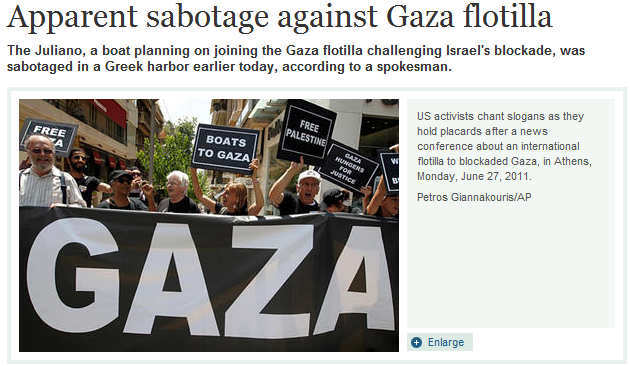 A ship jointly owned by Swedish, Greek, and Norwegian activists hoping to join a flotilla of activist vessels challenging Israel's economic blockade of Gaza, had its propeller cut while in Athen's harbor today. A spokesman contacted by the Monitor said that the damage was a deliberate act of sabotage.
ALSO: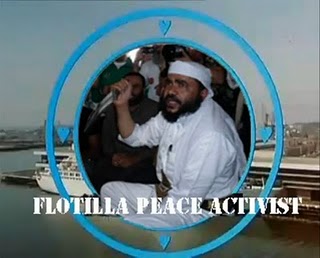 IDF: Some flotilla activists planning to kill soldiers
By YAAKOV KATZ
06/27/2011 22:28
Military sources tell the 'Post' they have intelligence showing that some participants in upcoming flotilla plan use chemical weapons against troops; say IHH members will participate inflotilla.
IDF sources said Monday night that new intelligence information obtained in recent days shows that participants of the flotilla planning to break Israel's sea blockade over the Gaza Strip later this week plan to kill IDF soldiers who board their ships.
According to the information obtained by the IDF, some of the participants have prepared sacks with sulfur, which they plan to pour on the soldiers as they board the vessels.