Thanks to the Schengen Agreement Finland is being flooded with people with no desire to learn Finnish language skills and not seeking regular work. KGS
NOTE: Governments should be focusing on meaningful job creation in order to lift the station of people everywhere throughout Europe. This involves the return to solid capitalist, conservative principles, not Marxism.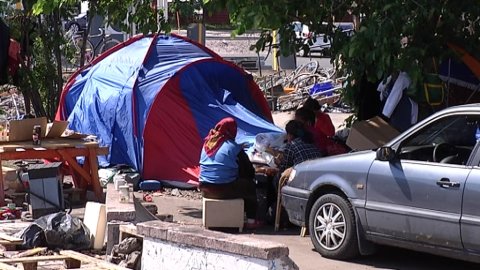 Helsinki city officials, with help from police, closed illegal Roma camps within the city limits on Tuesday.
Roma from eastern Europe were evicted from four camps along the shore in the Kalasatama district. That followed a decision on Monday by the City Council to toughen its handling of Roma beggars. This summer has brought large numbers of people from EU member states such as Bulgaria and Romania to the city.
However the latest eviction orders did not affect the camps on the premises of the Satama Social Centre, an activity centre run by volunteers based on "anti-racist, anti-sexist and anti-homophobic principles". It is located in the Kyläsaari area, near Kalasatama.