The Tundra Tabloids has warned and warned about the impending doom surrounding the bailouts to the Greek government, and to the other southern EU states in the 'union'. Fiscal responsibility with governmental checks and balances are not held in high regard by these states, corrupted for decades by big, expansive Marxist leaning governments that traditionally seek to bind the people closer and closer to the government, instead of promoting self reliance and individual liberty.
The EU is no different, but their slush fund has deeper pockets than the Greek state but its own day of reckoning will soon be upon it. The Greek tragedy is playing out before everyone's eyes and it's going to have a massive effect upon the EU's own credibility as a functioning union. We just might be seeing the beginning of the end. Good riddance. KGS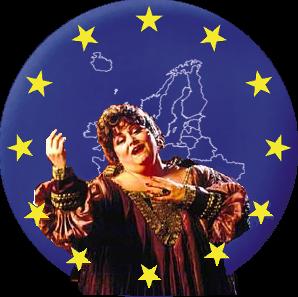 Markets Fret About Euro 'Slow-Motion Car Crash'
Published: Monday, 30 May 2011 | 5:37 AM ET
Reports that Greece has not met any of the fiscal targets set by the International Monetary Fund (IMF) and the European Union (EU) as part of its 110 billion euros ($157 billion) bailout knocked down the euro Monday, as other countries in the euro zone are threatened with being dragged into the Greek morass.
The IMF could withhold its portion of June's 12 billion euros payment unless Athens can prove it can meet all its financing requirements for the next 12 months.
"It's high noon again in Europe and the gun is to Greece's head," Jan Randolph, Director of Sovereign Risk, IHS Global Insight, told CNBC.com. "The single biggest issue is: Are they going to get the funding?"
A report in the Financial Times suggested that revised plans for Greece's bailout could include incentivizing private bondholders to extend repayment schedules, which could take some of the pressure off Greece.