As they should be. The Muslim Brotherhood and Salafist nexus are intent on turning a post-Mubarak Egypt into a Islamofascist state, with full sharia enforced, complete with head and hand choppings accompanied with flogging, in the market square. Just you wait and see. KGS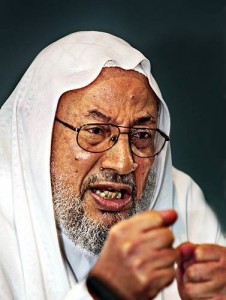 Qaradawi: We must have that jizya!
Christians worry Egypt being hijacked by Islamists
By Sami Aboudi | al-Reuters
CAIRO (al-Reuters) – Last January, Nazih Moussa Gerges locked up his downtown Cairo law office and joined hundreds of thousands of fellow Egyptians to demand that President Hosni Mubarak step down.
The 33-year-old Christian lawyer was back on the streets this month to press military rulers who took over after Mubarak stepped down to end a spate of sectarian attacks that have killed at least 28 people and left many afraid.
Those who camped out in Tahrir Square side by side with Muslims to call for national renewal now fear their struggle is being hijacked by ultra-conservative Salafist Islamists with no one to stop them.
"We did not risk our lives to bring Mubarak down in order to have him replaced by Salafists," Gerges said. "We want an Egypt that will be an example of democracy and freedom for the whole world."
Sectarian tensions are not new to Egypt, where Christians make up around 10 percent of the population of 80 million. But the frequency and intensity of clashes have increased since Mubarak's overthrow.