THE SAUDI NOOSE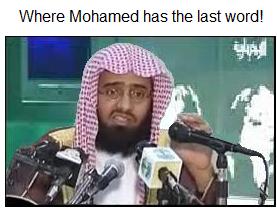 TSN: If you think wearing the freedom sack with extra frills will win you f, any favors or special treatment, think again.
Germans quit Saudi travel fair over woman's clothes
A German tour operator pulled out of a Riyadh travel fair in protest at dress restrictions imposed on one of its female representatives, Saudi newspapers reported on Thursday.
Germans quit Saudi travel fair over woman's clothes
Religious police demanded the German visitor change her abaya — an all-encompassing black cloak worn by women in the ultraconservative Muslim power house — because it was decorated with red embroidery, Al-Riyadh said.
It was the first time the German, herself a Muslim, visited Saudi Arabia.
Religious police, who escorted her to a taxi so that she would go and get changed, warned her not to speak of the incident but she burst out of the car "in tears," newspapers said.
The German operator protested by withdrawing from the fair.
Saudi's religious police known as "mutawas", or pious men, criss-cross the kingdom's streets to ensure rules are strictly observed and say they shield the nation against vice, dismissing charges of brutality.
The mutawas, whose mandate includes enforcing strict dress codes for women, are part of the Saudi Commission for the Protection of Virtue and Suppression of Vice.