MISSION ACCOMPLISHED!
The official story is that the Finnish government couldn't find any country to try the pirates in court, which is all the more reason to try them at sea and make them walk the plank. Besides, the taboo against burying Muslims at sea has now been broken with bin-Laden's carcass being dumped in the brink. KGS
NOTE: Swift military justice would end the piracy in a New York minute.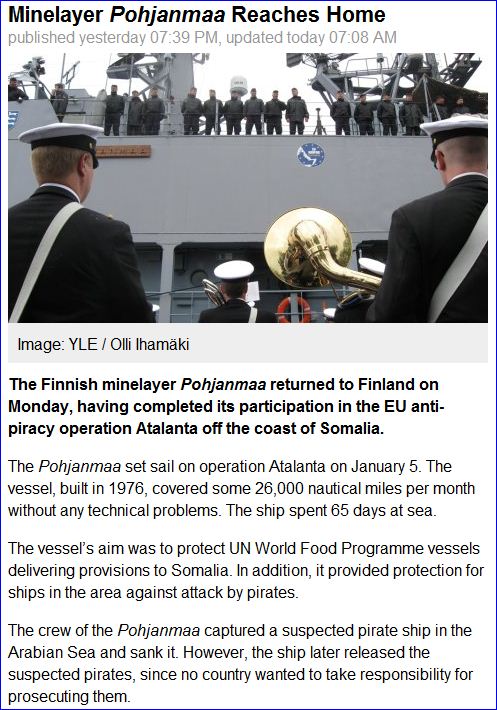 More here.