Only a rare politician and party would dare to declare such a thing, besides, it was smart politics. The aid packages to Portugal, Greece and who knows, even Spain in the future will come to haunt this newly formed government. They own it all, big time. KGS
ALSO: This type of parliamentary politics is grossly unfair to the voter, who saw with their own eyes every single party loose seats in parliament (outside of the True Finns who gained 35) and yet the big losers will now form a government.
Source: YLE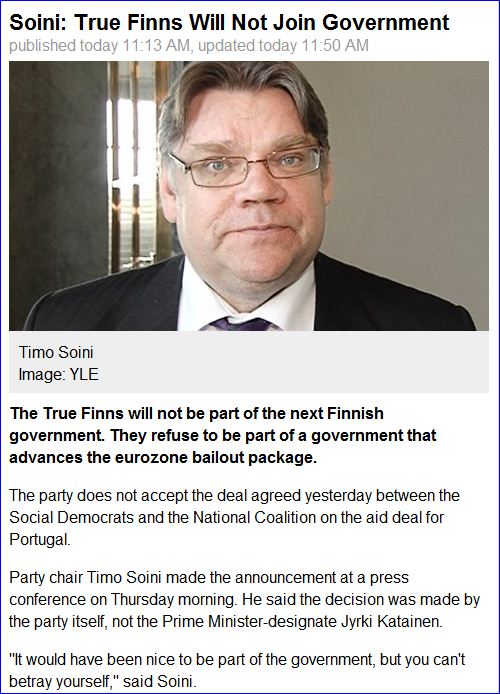 He added that nothing had really changed in EU policy, as the alterations are only skin-deep.
"We will become the main opposition party," said Soini.