In a saner world, these Hamas fundamustard terrorists would be hunted down like al-Qaida terrorists are worldwide, instead of being pampered and coddled by the West, most notably, by the EU, which keeps funneling to these bastards truckloads of funding. KGS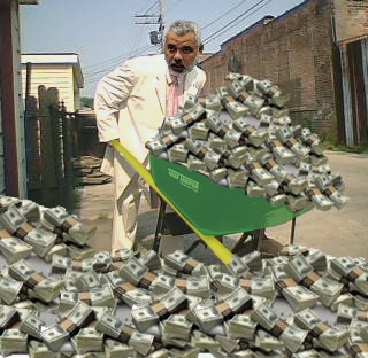 H/T: Missing Peace
Excerpt: No effective mechanism is in place to prevent the group from taking advantage of the constant cash flow into Gaza; as a result, a significant part of the money intended to help alleviate the hardship of the region's inhabitants has gone to waste. More rigorous measures are needed to restrict Hamas's ability to siphon off such funding for its own purposes.
Gaza's Economy: How Hamas Stays in Power
By Ehud Yaari and Eyal Ofer
January 6, 2011
Since Israel's August 2005 withdrawal from the Gaza Strip, Hamas has evolved from a relatively small movement into a well-funded conglomerate. Instead of being crippled by sanctions and siege, the organization has found ways to surmount early difficulties — such as frequent payroll delays — and establish an effective system of governance, ever tightening its grip over its fiefdom. As a result, Hamas has been able to empower loyalists while leaving the main burden of responsibility for Gaza's 1.6 million residents to others. Unfortunately, both the Ramallah-based Palestinian Authority (PA) and international donors have tolerated this situation, effectively contributing, if indirectly, to Hamas coffers.
Gaza's Economy
Reliable data regarding Gaza's finances is very difficult to obtain. Hamas has tight lips, the Israel Defense Forces (IDF) release little information, and international agencies such as the International Monetary Fund (IMF) and World Bank generally aggregate Gaza and the West Bank when presenting statistics. Much of the information in this article is derived from Palestinian news reports and interviews with informed sources in Gaza; accordingly, most of the figures below should be treated as rough approximations.
The IMF estimated Gaza's 2009 gross domestic product (GDP) growth at 12 percent, an impressive number. According to a September 2010 IMF report, the total Gazan and West Bank GDP was $7 billion, while the gap in per capita income between the two areas was 48 percent; this data, combined with other relevant statistics, implies that Gaza's per capita GDP was around $1,400, much of which derives from payments by the PA. Transfers and remittances added 50 percent more income, implying that average total per capita income was, in fact, $2,100. Yet much of this income does not represent productive economic activities, and unemployment remains high — probably around a third of the workforce.
OH DON'T FORGET GRINGOS, WE'RE DIRT POOR AND FACE THE MOTHER OF ALL HUMANITARIAN CRISIS, SO KEEP THE FLOTILLAS COMING!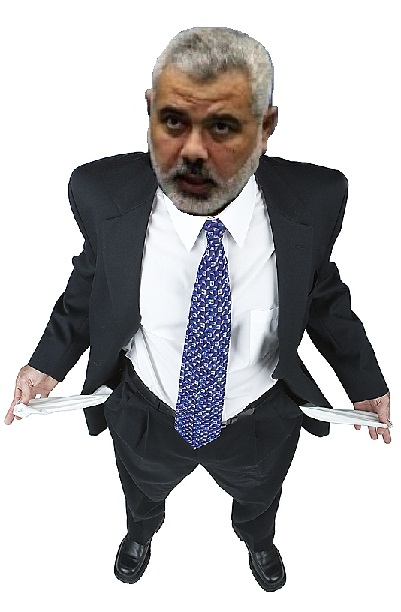 Just call me Ishmael.