Well now the Finnish people have a clear choice, stick with the EU supporting "older parties" that will not place a limit to Brussels' demands on Finland, or go with the EU critical True Finns. This is referendum time on the future of Finland. KGS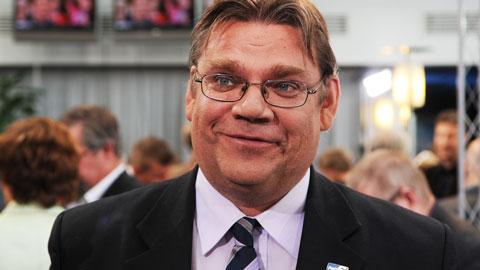 Soini Aims for Outright Victory at the Polls
YLE: Timo Soini, chair of the populist True Finns, has abandoned the idea of working in a non-consensual government coalition.
Soini was reacting to the curt rejection by the National Coalition and Centre parties of his view that the True Finns should be allowed to oppose the permanent European Stability Mechanism in a coalition government.
Instead, Soini has decided to aim for a landslide victory at the polls that would put today's government partners on the opposition benches.
On Monday, Soini found himself in the eye of a political storm when he said he would join a coalition government if the True Finns could vote against supporting the EU debt crisis package. After a tongue-lashing from the Centre and National Coalition parties, he was left licking his wounds.
"If the old parties say that we're either part of government or not, that message is clear," he conceded.
Down but not out, Soini believes that today's Parliamentary top dogs could find themselves in the back benches. Then the tables will turn.
"Now we will aim for outright victory at the polls, and make a referendum of this matter so that today's major government partners will become minor players," he declared.