This is what would be launched at Israelis civilian centers or even private shipping by Hamas if given the chance. KGS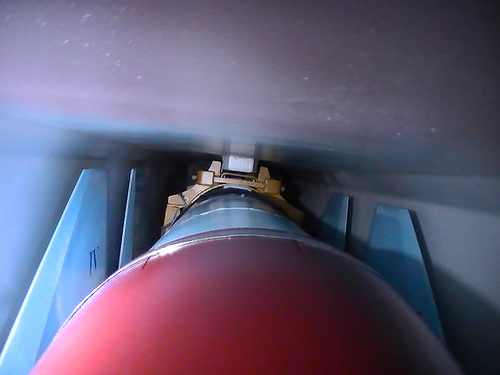 List of Weaponry Found on the "Victoria"
230 mortar shells, 120 mm
2,270 mortar shells, 60 mm
6 C-704 anti-ship missiles
2 radar systems manufactured in England
2 launchers
2 hydraulic mounting cranes for radar system
66,960 bullets for the Kalashnikov, 7.62 millimeter
IDF: It is important to note that the C-704 shore-to-sea missiles have a range of 35 kilometers and according to assessments, their intended destination to the Gaza Strip would have constituted a significant gain in the weapons capabilities of terror organizations operating there.
The identification document for the anti-ship missiles was in Persian and contained emblems of the Iranian government throughout. In addition, the ship left from the Syrian port of Lattakia before stopping in Turkey to make its way to Egypt. To the IDF's understanding, Egypt and Turkey had no prior knowledge of the weaponry.
This incident further demonstrates Iranian and Syrian involvement in strengthening and arming terror organizations in the Gaza Strip and elsewhere.