The Tundra Tabloids smells a whitewash of the institutionalized political correctness that's been established within the military by civilian governmental officials. When you can't even name the enemy (fundamentalist Islam) for fear of retribution by either civil groups or higher ups in the chain of command, you create an environment where people like Maj. Nidal "Major Jihad" Hasan slip through the cracks unnoticed. The policy of political correctness should be investigated, not the men who were forced to implement it. KGS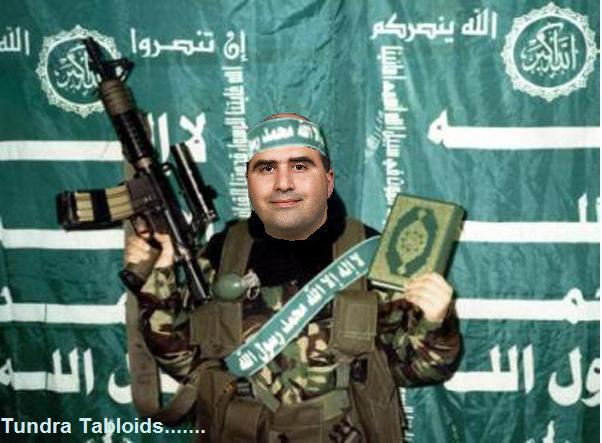 Palestinian, Major Jihad: "Me no snappy, me just jihad happy"
9 officers face disciplinary action in Fort Hood shooting
Army Secretary John McHugh has ordered disciplinary action against nine officers for allegedly failing to flag any potential warning signs related to Maj. Nidal Hasan, accused of killing 13 soldiers at Fort Hood in November 2009, NBC News has learned.
The nine officers were in Hasan's chain of command at the Walter Reed Medical Center and the military's medical school. Hasan, an Army psychiatrist, allegedly showed signs of Islamic radicalization that were ignored by superior officers.
While the Army's investigation found "no single event" that led to the Fort Hood shootings, "certain officers" in Hasan's chain of command "failed to meet the high standards expected of them," McHugh found.
McHugh also ordered the Army Surgeon General to review the Army Medical Commands training and evaluation of all medical officers. Investigators allege that Hasan's evaluation reports were inflated so he could be promoted and continue practicing at a time when the Army had a shortage of psychiatrists.
H/T Scottish Infidel