On domestic issues, US congressman Anthony Weiner is a total leftist putz and a malcontent, he's also a statist, which means a true believer in big government which makes him a natural opponent of the Tundra Tabloids. In short, he's loser. There's not enough time in the day to list his faults and miserable policies he's signed on to, like Obamacare, that said, when he gets it right, he should get an honorable mention.
The Tundra Tabloids can't even say for sure if he really means what he says in his defense of Israel, since the TT can't determine whether he values his own political career more than the defense of the truth. Here however the Democrat congressman gets it right and in the best place suitable to do it, for him and his party, in the midst of the radical loons and nutjobs who make up the base support of his Democrat party. KGS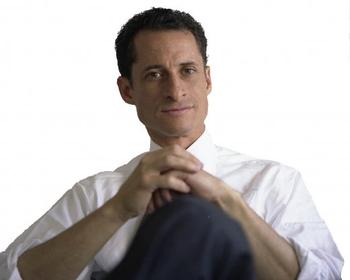 Weiner Sells Israel to Progressives: Not An Occupier, Settlements Not in Palestinian Territory
Anthony Weiner is trying hard to make Israel palatable to progressives.
The outspoken congressman has long been one of that country's most ardent defenders in Congress. He has steadfastly pleaded its case through a series of damaging p.r. incidents—most recently, last year's deadly incident aboard the Mavi Marmara flotilla—and has frequently criticized President Obama for not being a staunch enough supporter of Israel's interests.
But, for a man who has carefully cultivated an image as a liberal's liberal, it's a posture that often puts him at odds with the progressive base he has so studiously courted.
On Thursday night, Weiner tried to win over a skeptical crowd at the New School, arguing that Israel remains a beacon of democracy in an undemocratic region, and that its strict security measures and ongoing settlements do not make it an occupying force.
"The Israelis don't want to occupy anybody," he told the mostly-packed auditorium. "Here is a statement of fact…Gaza to this moment, since 2005, has not been occupied by anybody. There is not a single Israeli soldier in Gaza today."
On the question of settlements: "There are people who believe that there is settlement activity in the Palestinian territory. I don't believe that," Weiner said. "At some point Palestinians and Israelis are going to negotiate where the border exists. Right now the settlement that is going on is in Israel."