Of course, why wouldn't statist politicians vote themselves an increase that will in the end, increase the tax burden on the citizens of Europe? They're already trying to figure ways to soak the people for the bailout of the PIGS states, what's a few tens of millions for the MEPS while they're at it?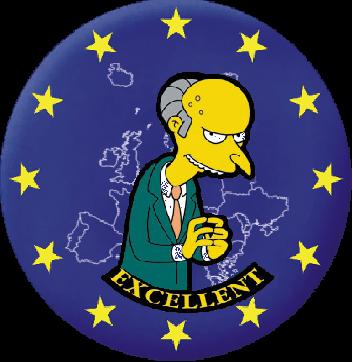 Remember folks, the Lisbon Treaty, aka the EU constitution, is going to cost us even more and more as big government EU becomes even bigger. There is no end to their over reach. KGS
In a sign that some in the EU institutions were beginning to take note, an internal memo written by commission secretary-general Catherine Day last month called on the EU body to change its culture of "entitlement" and "bureaucratic focus" and to embark on a new efficiency drive.
NOTE: Yeah riiiiiight.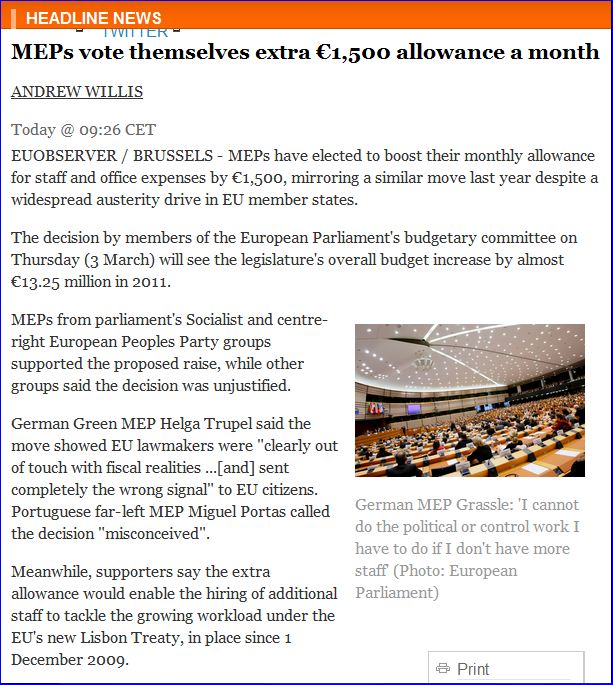 H/T: A TT reader.