Perfect. The think tank and policy institute wonks will all be giddy over this one. KGS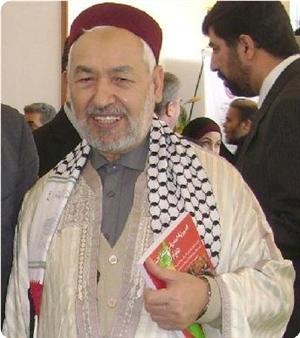 Tunisia's interim govt legalises Ennahda Islamist movement
Tunisia's interim authorities have legalised the Ennahda Islamist movement, which was banned under the regime of Zine al-Abidine Ben Ali that was toppled in mid-January. Ennahda was founded in 1981 and inspired by Egypt's Muslim Brotherhood.
AFP – Tunisia's Islamist movement Ennahda, banned under the regime of Zine El Abidine Ben Ali who was toppled in January, has been legalised 30 years after it was formed, it announced Tuesday.
"The Ennahda movement has just been legalised," spokesman Ali El-Aryadh told AFP.
The interim government installed after Ben Ali's fall on January 14 after weeks of street protests granted unprecedented freedoms and allowed exiles to return despite the bans from the old regime.
H/T Weasel Zippers