There is absolutely no way to verify the report, and yes, the Libyan government could very well be using it as a means to scare the west, but it has to be taken seriously nonetheless. Fact: the moment any of these Arab governments begin to look weakened, the jihadis begin flooding over the borders to fill any void left by the state, it's therefor highly reasonable that the already "devout" area of Derna could easily fall sway to Al-Qaida. That it's being run by a former owner of an orange jumpsuit from GITMO should give pause to all the Western politicians and intelligence agencies everywhere.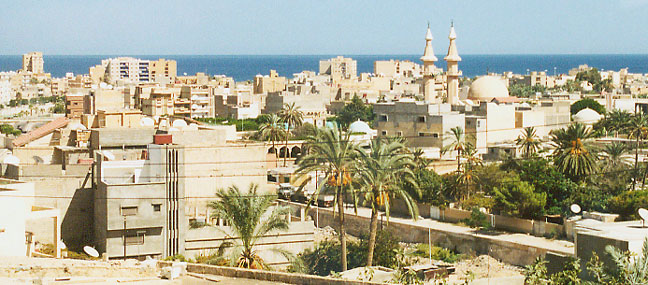 Folks, we are living in mighty dangerous times here. No matter how the think tanks and talking heads want to spin the events as being "a sign that democracy can take root anywhere", it's far from being assured. More likely than democracy taking root, fundamentalist Muslims take control.
As Israel saw in its withdrawal from Southern Lebanon and from Gaza, or the cessation of hostilities between the UN and Saddam Hussein's Iraq after the first Gulf War during Bush Sr.'s administration, the Arabs, in spite of being badly beaten will take any development that leaves themselves standing, as a major victory, and sell it as such to rally the people.
The jihadis are no doubt presently interpreting the recent events in the ME and Maghreb as happening due to their strategies and beliefs, and are pumped up and ready to fill the void. We may very well witness a strong pan Arab fundamuslim alliance that, in all respects resembles the Caliphate. All heads turn to Egypt, even the Turks. KGS
Qaeda sets up "Islamic Emirate", Libya deputy FM says
Meanwhile Libya's deputy foreign minister told E.U. ambassadors in Tripoli al-Qaeda has set up an Islamic emirate in Derna, in eastern Libya, headed by a former U.S. prisoner at Guantanamo Bay,
However, residents in the city have told reporters there is no substance to these rumors, which they claim the Libyan government is sowing to "scare Europe."
"Al-Qaeda has established an emirate in Derna led by Abdelkarim al-Hasadi, a former Guantanamo detainee," Khaled Khaim said.
"They have an FM radio station and have begun to impose the burqa" (head-to-toe covering for women) and have "executed people who refuse to cooperate with them."
Khaim said Hasadi has a lieutenant, "also a member of al-Qaeda and named Kheirallah Baraassi" in al-Baida.
Derna is the capital of a province by the same name in the region of Cyrenaica, some 1,250 kilometers (775 miles) east of Libya's capital Tripoli. Al-Baida lies about 100 kilometers west of Derna.
Earlier, Italian Foreign Minister Francesco Franco Frattini said embattled Libyan leader Gaddafi had lost control of Cyrenaica and shared reports that an Islamic emirate had been declared there.
Speaking at a meeting in Rome organized by the Community of Sant'Egidio, a Christian organisation, Frattini said here had been recent proclamations in Cyrenaica that it was now an Islamic emirate and calls to break with the West.
"It is a worrying development if radical Islam is only a few hundred kilometers away from the European Union's front door, but nothing can justify the violent death of hundreds of innocent civilians," he added.