UPDATE: He's still hanging on by a thread.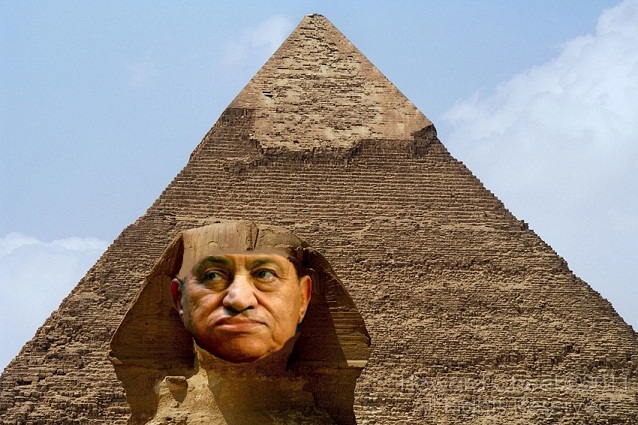 Egypt's Mubarak to step down, sources say
CAIRO — Egypt's President Hosni Mubarak is to step down, two sources told NBC News Thursday, as widespread protests against his 30-year rule continue to grip the country.
Following an all-day meeting of the country's supreme military council, state television reported that the military council had expressed its "support of the legitimate demands" of the people.
NBC News reported that a high-ranking source inside the president's office said Mubarak would step down and the newly appointed vice president, Omar Suleiman, would take over. This was then confirmed by a second source.
The news came following repeated warnings by members of the regime of a military crackdown or coup.
Some pro-democracy protesters reacted cautiously, saying they would only believe Mubarak was really resigning when he announced it on state telev.
H/T: Sophie