The Tundra Tabloids has a feeling that this is just a tip of the iceberg. The end of the world is nigh. Human rights group actually concerned with a basic human right.KGS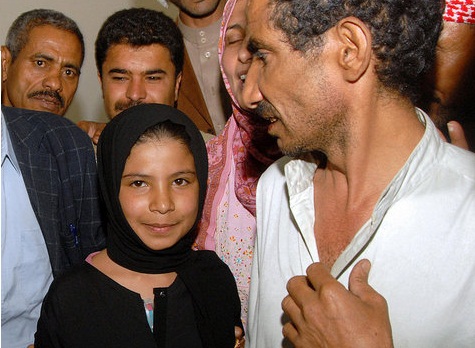 "Girls missing from Finland forced into marriages'
UusiSuomi: The sending abroad of migrant children and young people for forced marriages, may become more frequent in the future, says the Human Rights League Secretary, Kristiina Kouros, of the EDILEX news service.
In the spring of 2010, the League of Human Rights ascertained data in interviews with 60 people, of immigrant children and young people being sent abroad. The study succeeded in identifying some forty children and young people who were, during the 2000's, were sent abroad.
Interviews indicated that the girls' marriage arrangements were the most common reason for sending them out of Finland.
Forced marriages can be for parents extreme measures for youths testing their boundaries. Human Rights Association report indicates, for example, a girl from a Central Asian background who had spent almost her whole life in Finland and attended school up until university matriculations. Although the girl had spent a very regimented life, expressing her own will led to her being sent out of the country just prior to the matriculations. Waiting at the destination, apparently, was a marriage by conniving relatives.
Forced marriages may be in a parents' and child's relationship, a barter, in which the surrender of the child receives the blessing from their parents for even promises of studying in school. At worst, it's still a one-sided dictate, which may be masked as a trip abroad.
– In an extreme case, the girl has been sent abroad, where she has her passport taken and a marriage ceremony has been organized by the family, Kouros says.
The border between arranged and forced marriages can be unclear. If the arranging of the groom does not involve an element of coercion, the case  may be legally and socially unproblematic. Kouros points out that a forced marriage is always wrong, even though the list of  possible grooms are queued up.
Technically, a forced marriage is not expressly prohibited by Finnish law, although the law assumes that actions taken against the will of a person are prohibited. The chain may work in an other direction: Coming to Finland to enter into a marriage in order to obtain a residence permit.