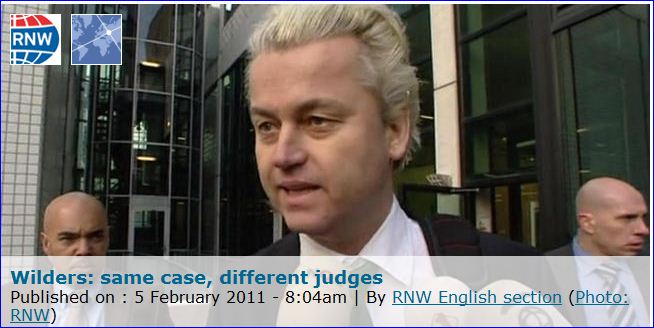 After a break of more than three months, Geert Wilders is scheduled to appear in court again on Monday. The charges are the same: inciting hatred and discrimination and insulting groups of people. But the judges are new.
Populist anti-Islam politician Geert Wilders successfully objected to the trial proceedings last year. The judges had made mistakes, he claimed, and had not given him an honest chance to conduct his defence. The review committee agreed with him.
So the trial has had to be restarted. All the witnesses may have to appear in court again. And the Public Prosecutor's Office is represented by the same prosecutors. The same team who called for Mr Wilders to be acquitted when the trial started to go awry the first time.

H/T Scottish Infidel