Watch out for the jizya to be extracted from the dhimma, the Copts have every right to be worried. KGS
NOTE: It would help a great deal if these same Copts were not anti-Semitic, but there are some groups in the US that are not anti-Jew, like the Voice of the Copts, which offers some modicum of hope.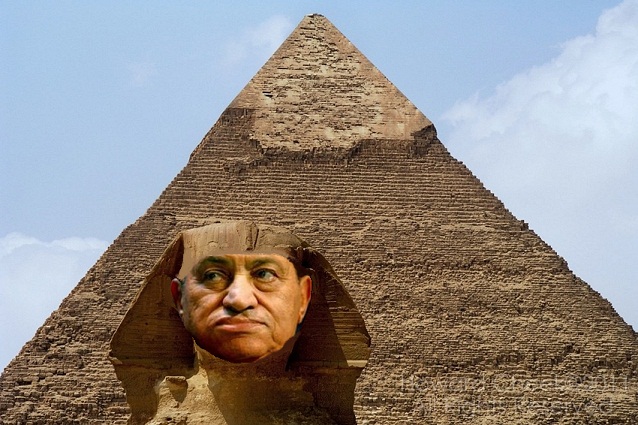 A Copt: Mubarak: "He's the best of the worst,"
Egypt's Coptic Christians fear life without Mubarak
The Copts have protested the harassment directed at them under the Egyptian president's rule, but worry that things would be far worse if Islamist extremists gained power.
Reporting from Alexandria, Egypt — The morning bells of All Saints Church beckon worshipers a little later these days, and Mass is celebrated more frequently.
The schedule shift for the early service has come in response to the government-imposed overnight curfew. The extra services? Coptic Christians in Egypt's second-largest city say they have a lot of reasons to pray amid the nation's ongoing turmoil.
But in a surprise even to them, many Copts say they now find themselves praying for President Hosni Mubarak's government to last as long as possible.
It's not that the Copts — who make up about 10% of Egypt's population of more than 80 million — see the autocratic three-decade president as a great friend. Far from it, they say. As recently as last month, Christian youths in this coastal city protested what they called the government's failure to root out growing anti-Copt harassment, which culminated in a New Year's Day bombing that killed 24 worshipers outside All Saints.
Weeks before anti-Mubarak demonstrators in Cairo began their occupation of Tahrir Square, Copt protesters in Alexandria were choking on tear gas as they faced down government police.
But now, many say they're rethinking their opposition to Mubarak's government, fearing its collapse might spur an anti-Christian backlash if the Muslim Brotherhood or other Islamist groups gain a foothold.
"He's the best of the worst," said Sameh Joseph, a church worker at the Patriarch of the Orthodox Christians Church in Alexandria. "Whoever comes after him might want to destroy us."
H/T: Frank Kitman