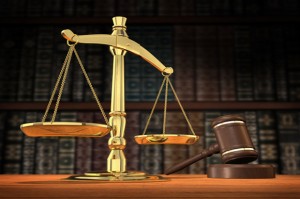 "Senior U.S. District judge Roger Vinson declared the Obama administration's health care overhaul unconstitutional Monday, siding with 26 states that sued to block it, saying that people can't be required to buy health insurance."
Judge rules against health law, cites Obama's words
[…] Judge Vinson, a federal judge in the northern district of Florida, struck down the entire health care law as unconstitutional on Monday, though he is allowing the Obama administration to continue to implement and enforce it while the government appeals his ruling.
The footnote was attached to the most critical part of Judge Vinson's ruling, in which he said the "principal dispute" in the case was not whether Congress has the power to tackle health care, but rather whether it has the power to compel individual citizens to purchase insurance.
Judge Vinson cited Mr. Obama's campaign words from an interview with CNN to show that there are other options that could pass constitutional muster including then-candidate Obama's plan.
During the presidential campaign, one key difference between Mr. Obama and his chief opponent, then-Sen. Hillary Rodham Clinton, was that Mrs. Clinton's plan required all Americans to purchase insurance and Mr. Obama's did not.
Congress eventually included the individual mandate in the bill it passed, and Mr. Obama signed that into law in March. Since then, he and his administration have defended its constitutionality, arguing the mandate is the linchpin that brings in more customers to insurance companies, which in turn allows those companies to expand the availability and lower the cost of coverage.
Much of Judge Vinson's ruling was a discussion of how the Founding Fathers, including James Madison and Thomas Jefferson, saw the limits on congressional power. Judge Vinson hypothesized that, under the Obama administration's legal theory, the government could mandate that all citizens eat broccoli.