A Tundra Tabloids' (anonymous) expert on such issues states the following:
Class-C fireworks are the stuff you buy for the family for the fourth of July. The problem is more about the threats he made in the bar. Seems like this was a guy who got drunk and had some old fireworks around the house. NOT a terrorist. But he'll be treated as one – although the court could throw this out or make it minimal. A lot depends on his record. Most likely he wanted to have set off those fireworks or they wouldn't have been able to pick him up. Fireworks regs vary from state to state – in Virginia you can pretty much carry them and shoot them anytime you want, if it was more than Class-C or odd stuff like fertilizer and fuses, it would be a completely different situation.
CAIR set to play the victim card and scream "Islamophobia".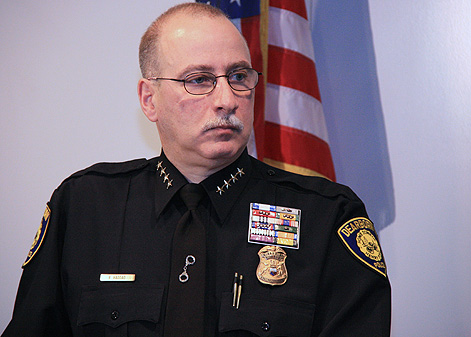 Dearborn police Chief Ronald Haddad all set to play along with CAIR as well.
NOTE: This is the same moron who harassed a few Christians passing out Christian material to Muslims who first accepted to being approached by them while standing across the street from a Muslim/Arab function.
Calif. man accused in plot on Mich. mosque
(AP) – 59 minutes ago
DETROIT (AP) — Authorities in Michigan say a Southern California man caught with explosives in his vehicle outside a large suburban Detroit mosque was planning to try to blow it up. Dearborn police Chief Ronald Haddad said Sunday that authorities believe Roger Stockham was acting alone in the plot against one of the nation's largest mosques but still take him "very seriously." Stockham was arraigned Wednesday on one count of making a false report or threat of terrorism and one count of possessing explosives with an unlawful intent. Haddad says Stockham had a large but undisclosed quantity of class-C fireworks including M-80s, which are outlawed in Michigan. Haddad said Stockham was arrested the evening of Jan. 24 in the parking lot of Islamic Center of America.