So the Fakestinians are involved. Shocker! KGS
H/T: REINHARD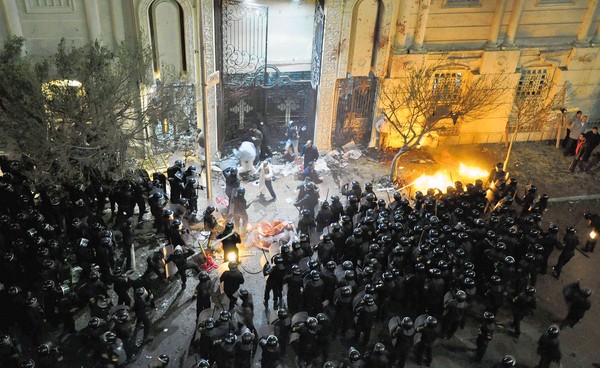 Al Qaeda-linked group attacked church in Egypt, authorities say
Cairo, Egypt (CNN) — The Palestinian Islamic Army, which has links to al Qaeda, carried out the New Year's Day attack on a Christian church in Alexandria, Egypt, that left almost two dozen people dead, Interior Minister Habib al-Adly said Sunday.
It was not immediately clear what evidence he had or whether anyone had been arrested.
Egyptian authorities earlier this month released a sketch of a man they think is responsible for the attack.
"The man in the picture is unknown and authorities are trying to confirm his identity," Col. Alla Mahmoud of the Interior Ministry said at the time.
The Interior Ministry used forensic technology to re-create the face of the suspected suicide bomber.