The Tundra Tabloids feels sorry for the man who lit himself afire…these people never have it easy….  but the reality of the situation as I see it, this act of immolation by 'Jan Palach' type arab, will more than likely never lead to an eventual velvet revolution in Tunisia.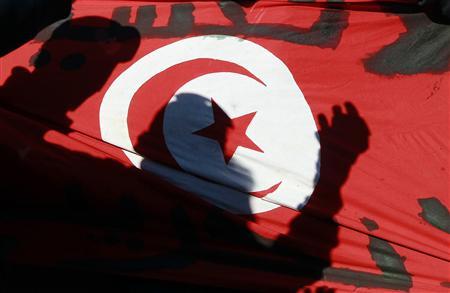 More than likely whatever political power that fills the vacum left by the deposed former president, a 'kinder and gentler' regime does not come to mind. This is the Muslim Maghreb remember. KGS
Related:
Shooting on the streets as Tunisia tries to form coalition
(Reuters) – Gunmen fired at random from cars in Tunis on Saturday and inmates staged a mass jailbreak while leaders tried to prevent Tunisia from descending into chaos after the president was swept from power.
It was not clear who the assailants were but a senior military source told Reuters that people affiliated to former President Zine al-Abidine Ben Ali were behind the shootings.
Soldiers and tanks were stationed in the city center to restore order in the aftermath of a night of looting that broke out when Ben Ali fled to Saudi Arabia following a month of violent anti-government protests that claimed dozens of lives.
The ousting of Tunisia's president after widespread protests could embolden Arab opposition movements and ordinary people to challenge entrenched governments across the Middle East.
Speaker of parliament Fouad Mebazza, sworn in as interim president, asked Prime Minister Mohamed Ghannouchi to form a coalition government and the constitutional authorities said a presidential election should be held within 60 days.