The Tundra Tabloids reported on this a few weeks ago, here's more on the intentional EU rejection of Christian holidays. KGS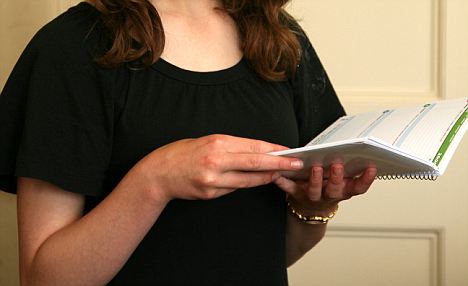 EU sends out £4.4m diaries to schools which list Muslim, Chinese and Hindu holidays… but miss out Christmas and Easter
By ALLAN HALL
The European Union has sent millions of diaries to schools which list the dates of Muslim, Hindu, Sikh, Jewish and Chinese festivals – but omit any mention of Christian celebrations.
In an extraordinary move, three million 2011 notebooks were printed at a cost of £4.4million to the taxpayer. Around 350,000 of the diaries have already been shipped to schools in the UK alone.
There is no record for Christmas, Easter or Lent – despite bureaucrats carefully listing the EU's self-styled 'Europe Day' on May 9.
[…]
German conservative MEP delegate Martin Kastler blamed' aggressive atheism in the apparatus of the European Union-Commission' and called it 'unbearable.'
He added; 'It is impudent to say that it was merely a mistake, however big. I demand that the responsible officials be called to account immediately.
'I expect a personal apology from the Commission president because I believe this was intentionally published in this way.'