PHD, in other words, PILED HIGHER AND DEEPER.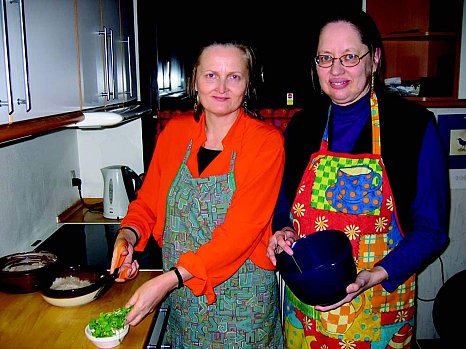 The PHD Cooking Crusaders
Finnish PHD philosophy cooks, how interesting. I wonder how they view their feminism in light of their experiences while researching for their book? Undoubtedly they came across women who are traditionally stuck in the home in these highly misogynist Islamic societies. Or will they they avoid that huge pachyderm altogether and focus on how Islamic cooking has so multiculturally enriched Western society? I lay odds that it's the latter. KGS
NOTE: As a colleague just recently said, "If it looks like a duck, walks like a duck then it probably is pc-motivated". One can only wonder if they received a stipend for their book research from the EU, which has been very busy in funding such projects as these.
"The Finnish non-fiction book of the year?? I mean it's difficult to argue the case, but I'm sure they gave the prize to advance "intercommunal" dialogue."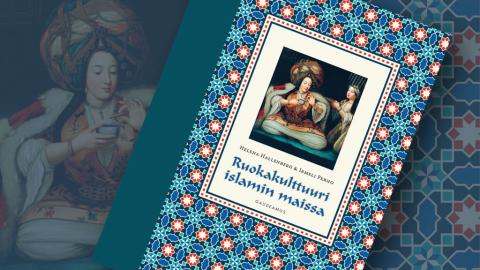 A Book on Islamic Food Culture is Chosen as Science Book of 2010
Image: Gaudeamus
YLE: A book about the cuisine of Islamic countries has won the prize for Finland's science book of the year 2010. The prestigious prize, worth 10,000 euros, was awarded to co-authors Helena Hallenberg and Irmeli Perho.
In their book Ruokakulttuuri islamin maissa, which is published by Gaudeamus, Doctors of Philosophy Hallenberg and Perho are not content to merely describe dishes or give recipes.
Instead, food is a vehicle through which the history, culture and societies of the Islamic world are explored.
The prize is annually awarded by the Federation of Finnish Learned Societies and the association of Finland's science publishers, Suomen tiedekustantajien liitto. Outstanding science books published in the preceding year are eligible for the prize.
The science book of the year 2010 was chosen by a committee including Professors Henrik Meinander and Jouko Rikkinen from Helsinki as well as Professor Eeva Jokinen from Joensuu.
H/T Dennis Mitzner