But will the government listen, and is it too late? KGS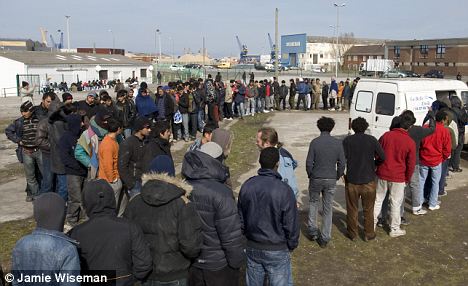 Immigration is too high, say four in five Britons
Four out of five people want to see cuts in the level of immigration, a large-scale survey carried out for the Government has revealed.
More than half the population want to see numbers coming from abroad to live in Britain reduced by 'a lot', it found.
The poll, carried out for the Communities Department, showed that public demand for reducing immigration is overwhelming and growing.
It amounts to a warning from Whitehall to David Cameron and Home Secretary Theresa May that concerns over immigration – which played a central role in last year's general election – have not gone away and are likely to lead to voter frustration if the Coalition fails to keep its promises.
Ministers have pledged to bring net migration – the number of people added to the population by migration each year – down to 1990s levels of under 100,000. In Labour's last year in power, net migration was 215,000.
The Communities Department Citizenship Survey – a research project launched while Tony Blair was prime minister – attempts to measure 'community cohesion'.
Its findings on immigration are notable because the survey was designed to ensure that ethnic minorities and Muslims were 'robustly represented' among those consulted.