This 'organ'ized gang has links all the way up to Kosovo Premier, Hashim Thaci's office. KGS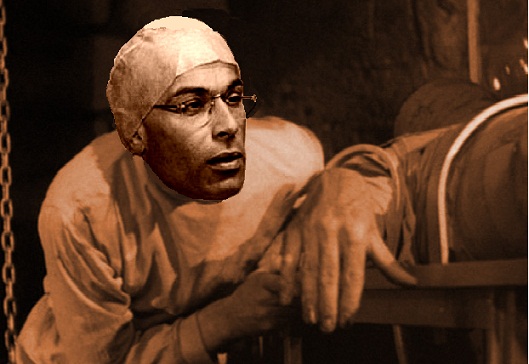 The Turkish organ trafficker Dr.Ysuf Sonmez
KOSOVO: ORGAN TRAFFICKING; TURKISH DR FRANKENSTEIN ARRESTED
(ANSAmed) – PRISTINA, JANUARY 12 – A Turkish doctor, rechristened "the monster" or "Dr Frankenstein" by the Kosovar press and "the vampire" by the Serbian press, has been arrested as he is suspected of being involved in human organ trafficking in Kosovo. The news was reported today in Pristina by the European mission EULEX, confirming news released by the Turkish media.
"EULEX confirms that Dr. Yusuf Sonmez was arrested by the Turkish authorities yesterday in Istanbul," said EULEX spokeswoman Kristiina Herodes, who added that the doctor denies any involvement. She added that it is not yet known if and when the Dr. Sonmex will be extradited to Pristina, where the private clinic Medicus is located, at the centre of events regarding the illegal transplanting of human organs, primarily kidneys.
The clinic was closed in 2008 after an investigation by the Kosovar police that hypothesised the illegal trafficking of organs. Reports of illegal organ transplants in the Medicus clinic are also contained in the report by Dick Marty, the Swiss rapporteur from the Council of Europe, who reported organ trafficking in Kosovo and Albania at the end of the 1990s using Serb prisoners, and in which the current Premier, Hashim Thaci, at the time leader of the Albanian pro-independence UCK, is alleged to have been personally involved.
It is suspected that poor people from depressed areas of eastern Europe and central Asia – primarily Moldova, Kazakhstan, Russia and Turkey – were promised compensation of up to 14,500 euros for each removal of their organs, money which they nonetheless never received. Their organs were transplanted into rich people from western countries who paid between 80,000 and 100,000 euros for this.
H/T: The Baron