The Tundra Tabloids warns that the preverbal sh*t is about to meet that fan. KGS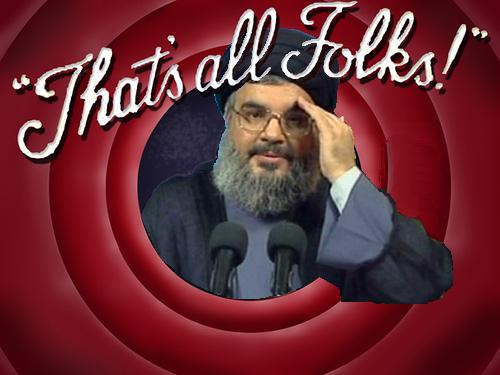 Hezbollah and allies to topple Lebanon government: report
(Reuters) – Ministers from Lebanon's Hezbollah movement and its political allies will resign on Wednesday, forcing the collapse of Prime Minister Saad al-Hariri's government, a senior political source said.
"The resignation statement has been written and will be announced at 4.30pm (7:30 a.m. EST)," he said. Eleven ministers would resign, enough to automatically bring the government down, added the source, who asked not to be named.
Lebanese politicians on Tuesday said Saudi Arabia and Syria had failed to forge a deal to curb political tensions in Lebanon over a U.N.-backed tribunal set up to try the killers of Hariri's father, former premier Rafik al-Hariri.
Disagreements over the investigation had paralysed the "unity" government and revived fears of sectarian conflict.
Hezbollah has denied any involvement in the 2005 bombing which killed Rafik Hariri and 22 others. It has denounced the tribunal as an "Israeli project" and urged Saad al-Hariri to reject its findings — a demand he has resisted.