The jihadi was trained in the art of bomb making to kill the infidel in Iraq. Fortunately not able to carry it out except for himself. KGS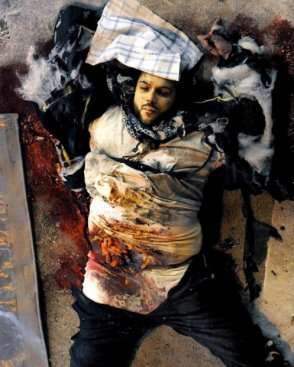 M&G: Cairo – The man behind a suicide bombing attempt in Sweden last December was trained on how to make bombs in Iraq for three months, the broadcaster al-Arabiya reported on Friday.
Suspected bomber Taimour Abdulwahab al-Abdaly, a 29-year-old of Iraqi descent, was the only fatality in the December 11 attack near a busy shopping district in central Stockholm. Two bystanders were also injured.
Diaa al-Kanani, the head of Iraq's anti-terrorism unit, said in excerpts from an interview with the Dubai-based television channel that al-Abdaly 'was trained in Mosul for three months, and he entered Iraq from Turkey.'
Al-Kanani added that information obtained from detained militants showed that al-Qaeda in Iraq had been preparing for a late 2010 attack in the United States and Western Europe.
It was not clear when al-Abdaly was in the northern Iraqi city. Al-Kanani said there is additional information about an Egyptian militant who was training in Iraq at the same time.