Inbreeding in the House of Saud? Shocking!
THE SAUDI NOOSE!

TSN: Animals are more closely watched
for inbreeding than our citizens, how did this get by us?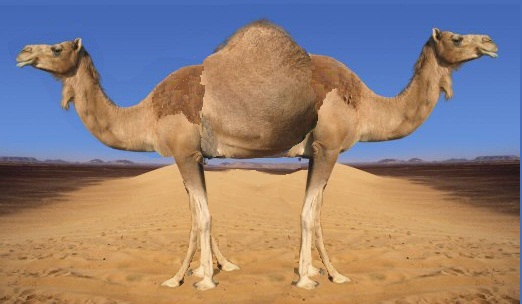 Two-headed camel in Saudi
By Staff
Published Saturday, January 08, 2011
EMIRATES 24/7: A camel with two heads and seven legs was born dead after a Caesarian operation, Sharq newspaper said on Saturday.
The dead baby was delivered in a farm in the western Red Sea province of Al-Qunfudah after the mother went into difficult labour for two days, prompting its owner to call a veterinarian, the paper said.
"The baby was born dead…it had two heads and seven legs…this is the strangest case I have ever seen in camels," its owner Hassan Fahmi said.