More vigilante Islam, and we thought that Islam was such a women's liberation movement, who would have thought! Keeping the followers of the false prophet in line with more death fatwas.  KGS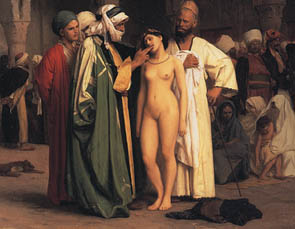 Kurdish poet gets death threat in Sweden
The Local: A Kurdish poet who lives in western Sweden has filed a police report after receiving a death threat from Islamists in northern Iraq.
The man, who lives in Värmland, has also requested that his identity be protected, local newspaper Nya Wermlands-Tidningen reported on Wednesday.
The poet received the death threat after a poem he wrote about women's rights was published in the Kurdish part of Iraq.
A mullah criticised the poem at a Friday prayer in Iraq and prayed to Allah for revenge through the death of the poet, according to a video on YouTube. The threats was made by telephone.
Police in Värmland have remained silent regarding the threatened Kurdish poet.