This is yet another story in which the veracity of it is completely unknown. Spy teeth? Spy teeth, like this? KGS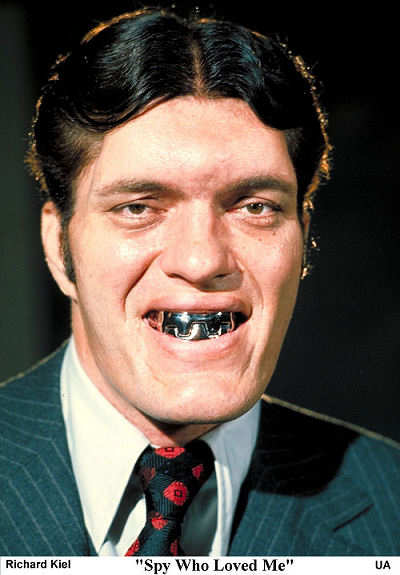 Iran arrests American for having 'spying equipment in her teeth': report
TEHRAN — Iranian officials have arrested an American woman on spying charges after she tried to enter the country from Armenia "with spying equipment in her teeth," Fars news agency reported on Thursday.
"About a week ago an American spy woman whose name is said to be Hal Talayan was arrested by customs officials at Nordouz" border area in East Azarbaijan province, Fars said, quoting an unnamed source.
"The 55-year-old American woman was arrested while she had entered Iran from Armenia without a visa and had placed spying equipment in her teeth," the report said, without elaborating.
"This American spy said after arrest that she would be killed by Armenian security forces if Iran handed her over," the report said.
There has been no official confirmation of the arrest which was first reported on Wednesday by a little known conservative news website Nasimonline.ir, without naming any sources.