Yes folks, these are the 'moderate' Muslims and even they demand the death of those who want to circumvent sharia. KGS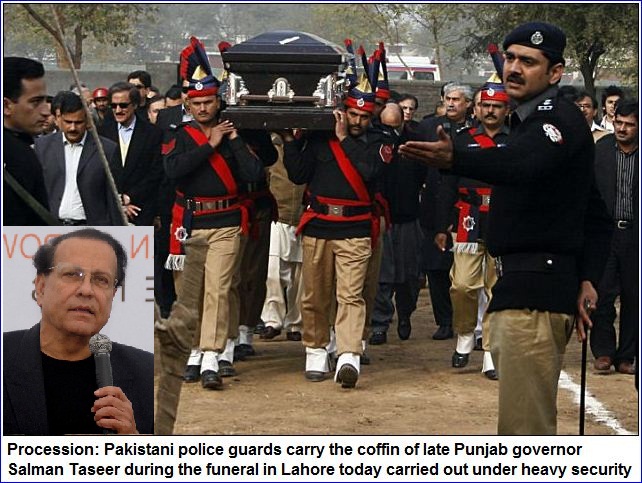 Don't mourn for assassinated Punjab governor or you will deserve the same fate, say group of 500 Pakistani scholars (and they're the moderate ones)
Five hundred Pakistani religious scholars have warned that anyone who expresses grief over the assassination of the Punjabi governor should suffer the same fate.
And what will cause further despair around the world is that the group, Jamaat-e-Ahl-e-Sunnat Pakistan, describe themselves as moderates.
In the past they have even dared criticise the Taliban.
Their pronouncement came as the funeral of Salman Taseer, the liberal politician shot dead by his own guard in Islamabad, took place today under heavy security.
The 66-year-old, a beacon for human rights campaigners, was slain for his opposition to blasphemy laws which call for the execution of those who insult Islam.
AND THE MURDERER AGREES WITH THE 500 'MODERATES'!