This isn't the way to build or even maintain a nation if you're using mass immigration as a vehicle to sustain your standard of living. Just saying. KGS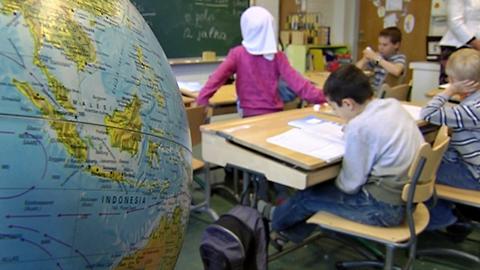 Fewer Immigrant Youth Seek Higher Education
Immigrant youth lag behind their native-born counterparts in education. The biggest difference is in the number who quit school after the obligatory comprehensive schooling. More than one quarter drop out at this point, compared with about 15 percent of native Finns.
The figures were produced by Statistics Finland for the Jyväskylä newspaper Keskisuomalainen.
About 23 percent of foreigners who moved to Finland as children have attended university. Among native Finns the rate is about 36 percent. Roughly the same number of both groups, about half, have completed high school or vocational school.
The immigrant group achieving the highest levels of education is Germans, followed by Russians.
Included in the study were people who were under 15 when they moved to Finland between the years 1983 and 1990. Their educational levels in 2008 were compared with native Finns of the same ages.
The director of the University of Jyväskylä's Institute for Educational Research, Jouni Välijärvi, is particularly concerned about immigrants who drop out after comprehensive school. He notes that a lack of education is a serious shortcoming on the job market for anyone, but particularly so for immigrants.