The question is, how could a decomposing body remain undiscovered for three months in a public park under construction. Describing this as bizarre would be an understatement, but this is Saudi Arabia. It's obvious that public parks in KSA are not much in use. KGS
Left to feed the local wildlife?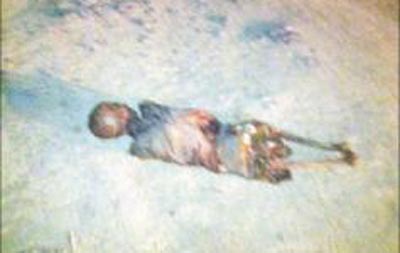 A 10-year-old boy stumbled across the half-decomposed dead body in a park in Saudi Arabia.
Emirates 24/7: A 10-year-old child who was playing in a public park in Saudi Arabia stumbled across a dead body, half of which appeared to have been eaten by animals, the Arabic language daily Almadina reported on Sunday.
Amer Al Haidari was with his family in the park under construction in the central town of Madina when he saw a fox on the other side, the paper said.
"He ran after the fox which fled away….Amer was about to turn back when he saw the decomposed body…he could not comprehend what lies before his eyes so he ran back to his family and told them about the body," it said.
"The family phoned the police who came and examined the body, whose hands and legs have apparently been eaten by dogs and foxes…preliminary results show the body is of a man in his 50s and has been there for nearly three months…police initially ruled out criminal act in the death of this man."