Simply put, sharia kills.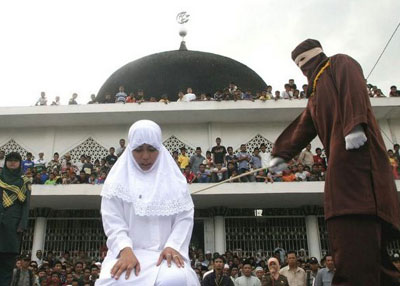 Bangladeshi 'stepson affair' woman dies after caning
By Ethirajan Anbarasan
BBC News, Dhaka
Women's rights campaigners have also gone to Sufia Begum's village to find out what happened. Two people have been arrested after the death of a Bangladeshi woman who was publicly caned for allegedly having an affair with her stepson, police say.
A group of village elders and clerics sentenced Sufia Begum under Sharia law to 40 lashes for adultery. The 40-year-old died of her injuries almost a month after the beating in Rajshahi district, her family says.
Bangladesh banned such punishments in the name of religious edicts or fatwas by Muslim clergy earlier this year. It is thought to be the first case of a fatality linked to a Sharia law punishment since the practice was outlawed.
Two people, including a woman who allegedly took part in the beating, have been arrested. Police say they are looking for four others.
H/T: The Baron