NOT ONE TIP-OFF TO THE POLICE! How many times do we need to hear about the moderate Muslim, till it dawns on us that these 'moderates' are not going to be moderate in our understanding of the word, and will have to be watched like hawks? KGS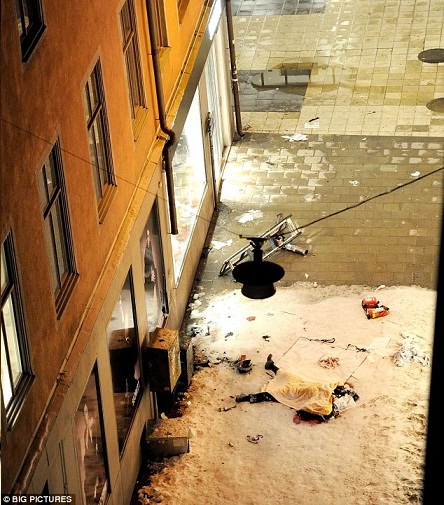 Stockholm bomber: Al-Abdaly
Muslims in bomber's town get £500,000 to combat terror… but don't give police a single tip-off
By RYAN KISIEL
Muslim groups in the town where the Stockholm suicide bomber lived have been handed more than £550,000 of taxpayers' money to combat extremism but have failed to tip off police about a single terror suspect.
The grants were handed out to mosques, schools and women's projects by Luton council to prevent young Muslims being radicalised.
Under the Home Office's Preventing Violent Extremism scheme, Islamic organisations are given money to stop members turning to violence. The groups are urged to reveal the names of those likely to commit violent crimes so they can be put on an 'at-risk' list by police.
But the Daily Mail has learnt that – despite £554,000 being given to groups in Luton since 2008 – not a single name has been handed over.
It comes as the PVE scheme has been put under review by the Government for being ineffective after it was revealed a huge amount of the money simply went to sports and arts groups