Possible Iranian military drone?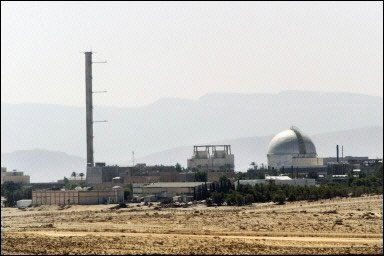 Israel shoots down object near nuke plant
JERUSALEM, Dec. 16 (UPI) — Israeli military aircraft shot down an unidentified object near the country's Dimona nuclear reactor near the southern part of the Dead Sea, officials said.
Sources in the Israeli military say the object had an engine and was flying in closed airspace near the reactor complex, the Jerusalem Post reported Thursday.
After considering possible threats to surrounding structures including the reactor, the Israeli air force decided to intercept the object, the newspaper said.
Early reports had suggested the object might have been a balloon.
Air force and army officials said they were investigating the incident and were not ruling out the possibility that intelligence was being gathered on the Dimona plant, the Post reported