Sweden, it was a nice country. It was fun while it lasted. KGS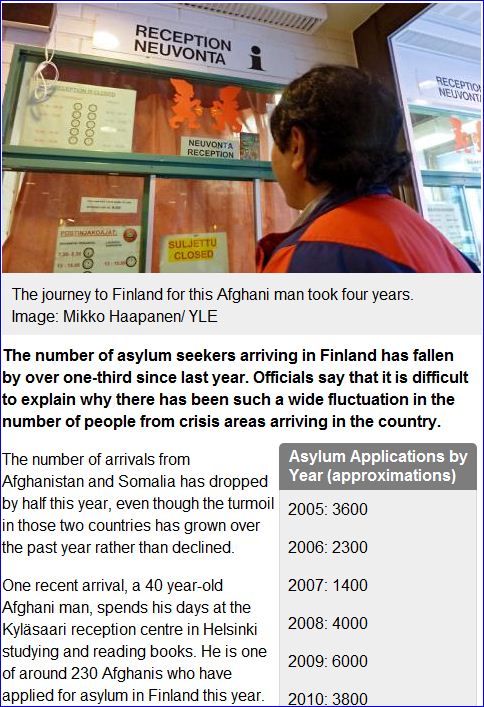 Sweden more attractive?
The number of Afghani asylum seekers this year is down by about half from 2009. The same is true of those from Somalia. Overall, the number of asylum seekers plummeted from last year's record high of around 6,000 to around 3,800 this year.
Officials are hard-pressed to find an explanation for this trend.
"It is an interesting question. The answer hasn't been investigated. One factor may be the levels have risen in Sweden, that for some reason the flow has shifted more strongly there," says Senior Inspector Veikko Pyykkönen of the Finnish Immigration Service.
Sweden has seen nearly 30,000 applications for asylum this year, close to 6000 more than last year. In Norway, as in Finland, numbers have declined.