OK, IT GOES BOTH WAYS RIGHT? KGS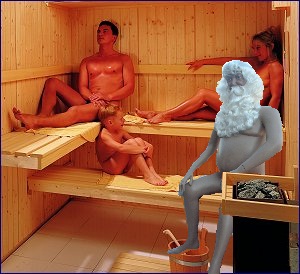 Many Finnish Schools Gear Up for Multicultural Christmas
Schools across Finland are organizing Christmas celebrations for students. Most schools say they are doing their best to also provide for pupils who are not members of Finland's dominant Lutheran church.
Christmas carols resounded in Helsinki's Cathedral as pupils of the Katajanokka primary school practiced their church performance on Tuesday. However, a third of the students stayed back at the school. Many of them belong to other faiths. In the effort to include as many students as possible in the school-wide celebration scheduled for next week, the school chose to lessen the religious focus of the holiday.
Many other schools face similar decisions. Each school selects its own Christmas programme for itself. There are no official guidelines as to how many Christmas carols would be too many.
[The TT: Unbelievable that the statist minded government of Finland hasn't already mandated that.]
Education counsellor Pekka Iivonen from the National Board of Education says that most people are coming to understand that Christmas celebrations should allow for diversity among the student population.
Many kindergartens are solving the dilemma by excluding nativity plays and Christmas carols from their celebrations, while the visit to church is organized separately.
"We have preserved some of those traditions, and none of the parents had any complaints," says Tuula Saasatamoinen, teacher at the Käpylinna kindergarten.
Some parents wish that more religious content would be included in school and kindergarten celebrations, but on the whole most children and parents enjoy the Christmas spirit, with or without the traditional trimmings.